Buying A Home Is Now 38% Cheaper Than Renting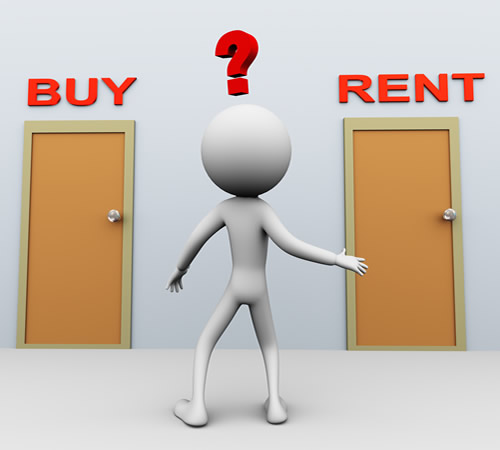 Is renting or buying a better financial bet? Every six months, Trulia.com's chief economist Jed Kolko runs the numbers to answer that question and help you stay on top of the trends. So what does Trulia's Winter 2014 Rent vs. Buy Report tell us? Although the gap between renting and buying is narrowing across the U.S., home ownership is still 38% cheaper than renting.
Homeownership remains cheaper than renting nationally and in all of the 100 largest metro areas according to Trulia TRLA -3.29%'s latest Winter Rent vs. Buy report. Rising mortgage rates and home prices have narrowed the gap over the past year, though rates have recently dropped and price gains are slowing. Now, at a 30-year fixed rate of 4.5%, buying is 38% cheaper than renting nationally, versus being 44% cheaper one year ago.
The rent versus buy math is different in each local market. Buying ranges from being just 5% cheaper than renting in Honolulu to being 66% cheaper than renting in Detroit. But even for a specific market, the cost of buying versus renting depends on how much home prices rise (or fall) after you buy. Our model assumes conservative home price appreciation, but – as we all know after the last decade – home prices can unexpectedly rocket or plummet.

Beats Renting Until Mortgage Rates Hit 10.6%
Even though prices increased sharply in many markets over the past year, low mortgage rates have kept homeownership from becoming more expensive than renting. Also, in some markets, like San Francisco and Seattle, rents have risen sharply; rising rents hurt affordability relative to incomes, but rising rents make buying look cheaper in comparison.
Will renting become cheaper than buying soon? Some markets might tip in favor of renting this year as prices continue to rise faster than rents and if – as most economists expect – mortgage rates rise, due both to the strengthening economy and Fed tapering. For each metro, we identified the mortgage rate "tipping point" at which renting becomes cheaper than buying, given current prices and rents. If rates rise, Honolulu would become the first metro to tip, at a mortgage rate of 5.0%. San Jose and San Francisco would also tip before rates reach 6%. But those are the extreme markets. Nationally, rates would have to rise to 10.6% for renting to be cheaper than buying – and rates haven't been that high since 1989.
***********************
Posted by:  Carlson Mortgage – a Saint Louis mortgage broker.  Our Home Loan Experts can be reached at (314) 329-7314 seven days a week. Let us be your source for some of the lowest interest rates in St. Louis on conventional, FHA, Veterans (VA), USDA, Jumbo and HARP 1.0 and 2.0 loans. We have 10 years of experience providing mortgage services that are tailored individually to your unique needs and to your financial situation. We speak English, Spanish and Russian. Call us today!
Original Article can be found here: Buying a Home is now 38% Cheaper