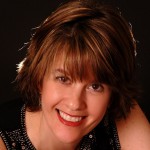 Margo Begley understands that buying or selling real estate is the largest investment in a person's life. Her analytical and intuitive understanding of the real estate market has made her one of St. Louis' top real estate agents and she constantly strives to perfect her skills in both those areas. Her knowledge of and experience with the complete real estate process helps make the entire transaction process proceed smoothly. Margo's understanding of the intricate details of home and community research, comparative market analysis, well-practiced negotiation, contract construction and time constraints, inspections and resolutions, title and survey work, and appraisal issues, all combine to provide her clients with a better product and ultimately a stronger investment.
As a client representative, Margo also prides herself in working solely for you! Margo provides personal
representation, independent counseling, loyalty, and confidentiality! She describes herself as a personal ally and always advocates for your best interests while providing maximum information throughout the real estate transaction. From the quaint streets of Claverach Park to exciting metropolitan Clayton high-rise living, from the european charm of Clayton Gardens, to the stately mansions of Wydown Forest, from the wonderful historic homes of the Moorlands to charming Davis Place… Wherever you live, wherever you want to go… Margo can help you get there!
Carlson Mortgage had the opportunity to meet with Margo. Margo's organizational skills and presentation were not only impressive, but helped demonstrate her professionalism. Margo is concerned with providing her clients with all the appropriate information necessary to make a well-informed decision. If you are looking for a professional, well-informed real estate agent for the Clayton area, we would feel confident referring Margo.