Top Remodeling Mistakes Homeowners Make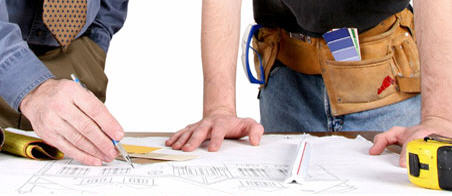 Because fewer and fewer people are deciding to take the plunge into the murky waters of selling a home, remodeling projects are on the rise. Instead, home owners are refinancing and investing more into their existing homes to make them more comfortable, to modernize them or perhaps to make it easier to sell in this competitive market. Whatever the reason for the remodel, it's important to do your research and plan, plan, plan, so you don't make many of these common remodeling mistakes.
Setting an unrealistic budget
Most homeowners underestimate their budget by at least 25 percent. As you can imagine, not having enough money to complete a project can not only stress you out, but can also force you to live with a half-finished project for a lot longer than you expected. Most experts suggest calculating your budget and then increasing it by 20 percent. It will help provide a financial buffer zone for when you run into unexpected costs – like finding out your kitchen pipes had a leak when all you budgeted for was a new countertop and sink.
Keeping up with the Joneses
One of the biggest mistakes I've read about is remodeling or redesigning a space for what's most popular at this minute. The more trendy the project, the more likely it will feel out-of-date in a few years. That's not to say you shouldn't update your home to match your style and interests, but if you're looking to sell in the near future, do not get hung up on trends. A good idea would be to match the redesign to the style of your home. If you have a craftsman style bungalow, chances are investing in a very stark modern industrial look isn't going to age well. Investing in classic styles with spots of your personality thrown in here and there will always stand the test of time.
Over-improving
A lot of the time, homeowners invest in remodeling their home hoping that when they do sell, they will be able to maximize their ROI. However, they fail to consider the quality and state of the homes in their neighborhood. Say you invest in top-of-the-line products – marble counters, glass and imported hardwoods from Brazil – to make your remodel a true showplace, but the rest of the homes in the neighborhood are modest and average, then you run the risk of having an even more difficult time selling the home.
You will be hard pressed to find someone to pay $200,000 for a home with extra amenities in a neighborhood with $100,000 properties.
Doing it Yourself
This is probably the biggest problem that homeowners make when deciding to remodel. In order to keep budgets low or reduce the costs of some projects, many homeowners think they can tackle big projects themselves. HUGE MISTAKE. Unless you have the right tools, training and connections, you could actually cause more problems down the line – including doubling your budget when you have to call a professional to come in and fix your mistakes.
Remember, when hiring a contractor, don't try to cheap out by hiring the contractor who simply offers the lowest bid. It's easy to find someone who will charge less just to get the job. It's harder to find one who not only fits within your budget and your personality, but also is licensed, insured and comes with a list of great references.
(written by Amanda Palley)